Posting a photo on the popular social media, Instagram on March 1, Lance Armstrong showed that the U.S. Postal Service who sponsored him some years back as a cyclist wants more than just US$100 million from him.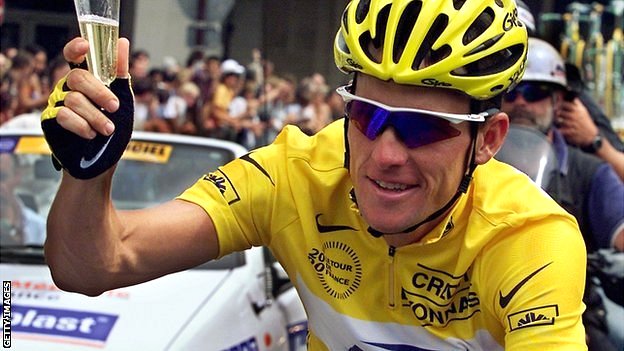 A US$100 million lawsuit against Lance Armstrong by the U.S. Postal Service will proceed to trial and the former professional cyclist had a lighthearted moment amidst the recent news.
Armstrong, a seven time champion of the Tour de France, before these titles were stripped went on to share a photo on Instagram showing that he was owing an additional $1.09 in postage costs to the Postal Service.
The 45-year old wrote an accompanying text to the picture, which read:
"That moment when you realize U.S. Postal Service wants $100 million plus a dollar and 9 cents from you."
The post was made from his home in Austin, Texas and the photo showed off an envelope addressed to him and originally delivered from Portland, Ore. A hand-written calculation showed off an outstanding payment.
The note accompanying the envelope in the photo read thus:
"Hi, this package requires an additional $1.09. If you will please leave it in the mailbox again please, that would be great. Thanks and have a nice day! Mail carrier."
On behalf of the U.S Postal Service, the U.S government is suing Armstrong for US$100 million in damages after the Postal Agency Service team sponsored the popular cyclist from the year 2000 to 2004.
The report which emanated from the USA Today has it that the independent agency would not have paid the embattled cyclist the US$32.3 million they paid to him if they had known he was making use of some performance enhancement drugs. Other remaining damages are claimed under the False Claims Act.